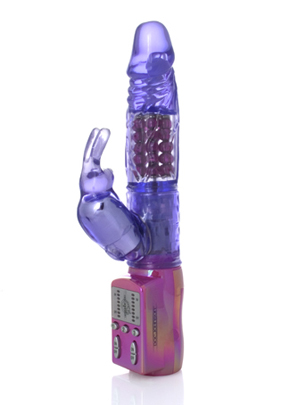 With Jefferson hard at work on another continent, this week's
Fleshbot Sex Blog Roundup
was compiled by yours, truly. It's all about spanking and submission. Go ahead, you know you want some.
I've got posts lined up, but Miles (whose birthday is today, by the way) had the audacity to break his OTHER arm last weekend, so my writing has suffered a bit. Never fear, the posts are coming.
Also, stay tuned for my hard-won review of this pretty toy which is:
Wait for it . . .
Internet-Enabled.